Welcome To The Top 5 Must See Interviews With The World's Most Influential Health And Fitness Experts!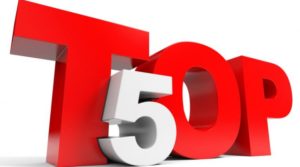 Hey,
It's Rick Kaselj, MS.
I just want to introduce you to our top health and fitness experts to learn from and their best interviews. These videos are the best ways to deepen your understanding of the human experience.
But before we get started, there is something that we need to discuss…
You are here because you want to learn one or more topics under the health and fitness umbrella. And as a fitness professional, it is my job to help you introduce to some of the brightest, most innovative people on the planet talk about things that you love.
I take this job SERIOUSLY. But, if I'm going to share you everything I've got, there are a few things I need from you in return:
Daily Health And Fitness Information
Every morning, I write a private email newsletter for the 101,000 members in our family. Some of them are long, some of them are short, but all of them are full with the most outstanding health and fitness information available.
These newsletters are the #1 reason our members are getting back to their happy, healthy and pain free life.
As the newest member of the family, you can expect your first issue within 24 hours. Commit yourself to read each and every issue that comes after it. This will enable you to learn something new in the fitness, wellness and health industry every day.
There are thousands of people working every day to revolutionize the way people think about health, fitness, beauty and nutrition.
As wellness junkies, it's important that we keep our eyes on the ball to find the most powerful innovators who hit the bull's-eye with the researches they've contributed to, degrees and professional certifications they've attained, trends they've set, programs they've created, and among other things to help make healthy living a little bit easier.
From healthy living and exercises, to anti-aging and weight loss (and everything else in between), take these advices to look and feel your best for life!
Top 5 Interviews + A Bonus Interview
INTERVIEW 1 »

3-Minute Morning Ritual To Rejuvenate Your Body
with Sue Hitzmann
INTERVIEW 2 »

Worst Exercise for Aging with Rick Kaselj
and Shawna Kaminski
INTERVIEW 3 »

5 Biggest Workout Mistakes Men and Women Over 50 Make
INTERVIEW 4 »

The #1 Worst Exercise That Ages You Faster
with Erin Nielsen
INTERVIEW 5 »

5 Fat Loss Myths
with Nate Miyaki
BONUS INTERVIEW »

The #1 Flat Butt Fix
with Alli Kerr
Activate Your 91% Discount
The Elite Hip Video Report can take you a long way. But it is only a sample of what lies inside our revolutionary Gluteus Medius Exercises Program.
The regular price for the complete system is $57. But, since I am on a mission to get people back to their pain free life, I want to do everything I can to get you started as quickly as possible.
So I am offering a discount that will give you 91% off the complete Gluteus Medius Exercises Program when you order it TODAY. To check it out, simply click the button below. It will take you to a discount page, where you can learn more about the complete Gluteus Medius Exercises Program in detail before you make your decision:
Click the button above and let's get started.