Okay, one more workout for you.
Today, I got a quickie for you from Shawna K.
Enjoy!
Rick Kaselj, MS
===========================
Hey, Shawna K. from ChallengeWorkouts.com.
I am here in Denver. I am shooting this week for a reality show and today I am on call so I have a very short time, and so I wanted to get you into a quick workout and I thought I'd share it with you.
Quickie Dumbbell Workout
CLICK HERE to watch the workout on YouTube.
I am at a hotel gym. I am not a big fan of hotel gyms, but you can make anything work so I found myself a set of dumbbells and I am going to do a five dumbbell exercise circuit for you.
We are going to do a countdown set.
We are going to start with 10 reps, 8 reps, 6, 4, and 2 reps.
We are going to time this little series and then the next time around you are going to try and beat your time.
This is a full body workout.
#1 – Cross Leg Mountain Climber

We are going to start with hands on dumbbells. Shoulders stacked over hands, twisting the torso to touch opposite elbow to opposite knee.
Right and left is one rep.
#2 – Deadlift with a Burpee Push Up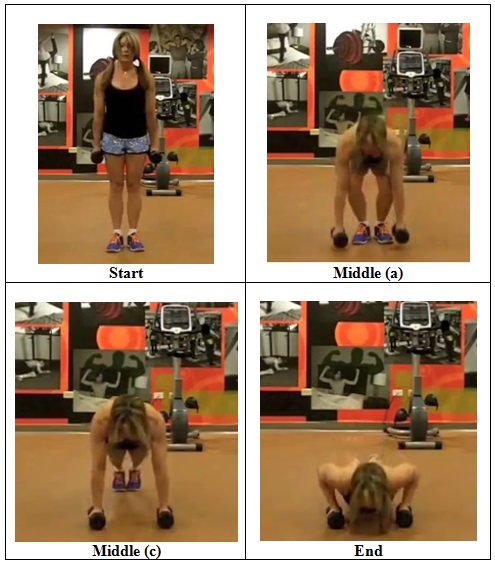 Then you are going to go directly into a deadlift with a burpee push up, you are doing 10 reps of that.
#3 – Bent Over Reverse Fly

From there we are going to hit the back with a bent over reverse fly. So we are doing 10 reps of that.
#4 – Front Squat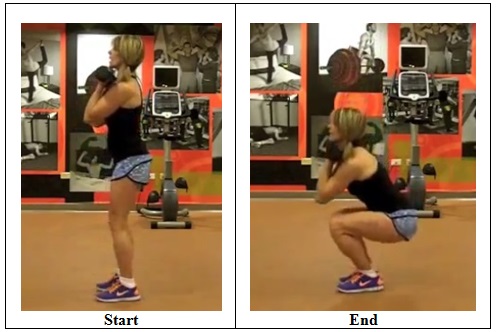 Standing up we are going to do a front squat with narrow stance. Keep those dumbbells high on the chest, load the hips, and don't let the dumbbells come in front.
#5 – One Leg Romanian Deadlift with Reverse Lunge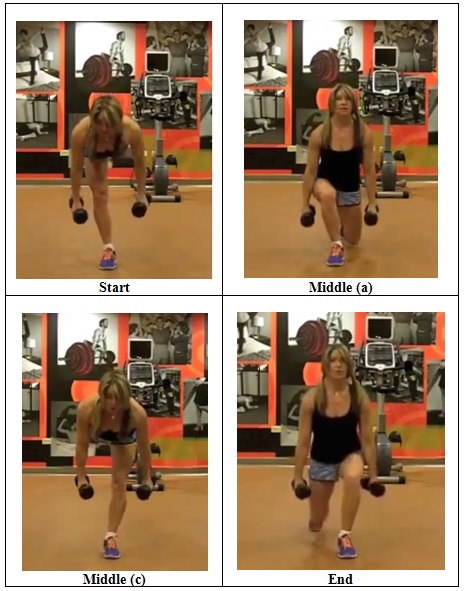 Then our last exercise is going to be a One leg Romanian Deadlift to a Reverse Lunge. That's one rep then of course you are going to do the other side Romanian Deadlift. Try not to touch that foot down, and then do the reverse lunge.
Remember it's quality over quantity so you are not in much of a rush. We want to make sure those reps are quality reps where you are doing full range of motion, alright.
If you liked this workout, make sure to check out another 27 workouts, here: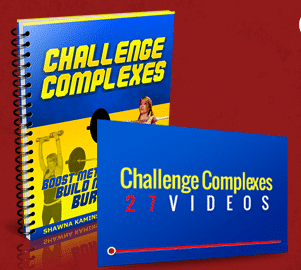 That's a quick full body workout. No excuses. You can get your workout done in a very short time, small space, with very little equipment. Give me thumbs up if you like that video and subscribe to my channel.
See you next time.
Shawna Kaminski
P.S. – Here are a few more workouts that Rick has for you:
.