We are into 2013.
Wow, 2012 was a blur.
Time to think about 2013.
That is what I have been doing while playing with the kids on the beach in Maui.
I know, I just can't stop thinking about injuries and pain. It is a sickness, a good sickness. I will probably keep thinking about it until people have the tools to overcome all of their injuries and pain.
Since it is the start of the new year, it is time to talk about predictions. Some of my friends have put together a report on their thoughts on fitness predictions for 2013.
Here it is: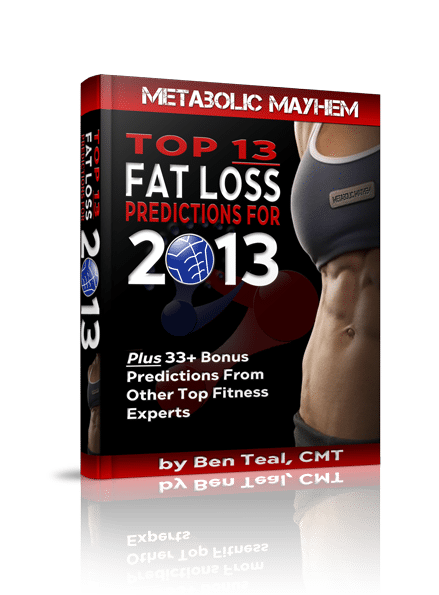 Ben Teal put it together but it also has predictions from Anthony Alayon, Shawna Kaminski, Lori Kennedy, Maria Mountain, Jason Phillips, Sylvia Flavela, Travis Stoetzel, JR Burgess, Tyler Bramlett, Chris Henning, Mike Whitfield and Cameron Makarchuk.
Many of them you have seen on EFI before plus many of them I will see in Miami at my mastermind meeting, which I am flying to on Thursday. It will be great talking training techniques and business with all of them.
Now, let me know if you have a question you would like me to ask any of them.
Okay, I am off to work on my predictions and will get them to you later this week.
==> CLICK HERE to check out the 2013 Fitness Predictions (FREE report for you)