I have been in the dog house with my wife for the last two weeks.
I said a few stupid things and then when she found out that I was going to be in Austin, Texas for Mother's Day, I lost a lot of points and was sent to the dog house.
I know one way that I can score points and slowly work my way out of the dog house is to have dinner ready for her when she comes home from work.
I needed some ideas on what to cook; thankfully, yesterday the next edition of Metabolic Cooking came out.
When I was in Tampa Bay in January I got to meet the creators, Dave and Karine, of the book (sorry, no photos, I forgot to take one). I got a chance to meet them and chat about their book.
I dug into their cookbook and found this: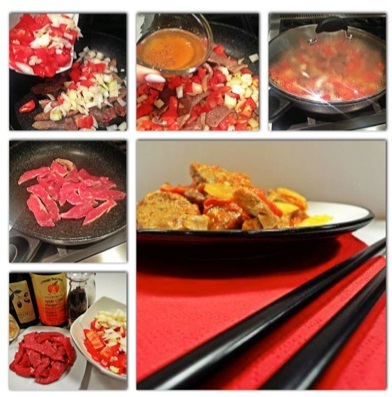 "Ginger Beef" – Compliments of Metabolic Cooking 2.0
Makes 2 Servings
Ingredients
2 sirloin steaks (4oz each), cut in strips

1 tablespoon olive oil

1 small onion, diced

1 clove garlic, crushed

2 diced tomatoes

1 teaspoon ground ginger

4 tablespoons apple cider vinegar

Salt and pepper
Directions
Place the oil in a large skillet and brown the steaks in it over medium-high heat.

When both sides are well-seared, add the onion, garlic, and tomatoes.

In a bowl, stir the ginger, salt and pepper into the vinegar and 

add that mixture to the skillet, stirring to combine.

Cover the skillet, turn the heat to low, and let the whole thing simmer until liquids

evaporates completely.
Nutritional Facts
(Per Serving)
Calories: 208

Protein: 31g

Carbohydrates: 3g

Fat: 8g—
I had all of the above in my fridge so I cooked it up.
It took 10 minutes and I switched the beef for chicken. Here it is: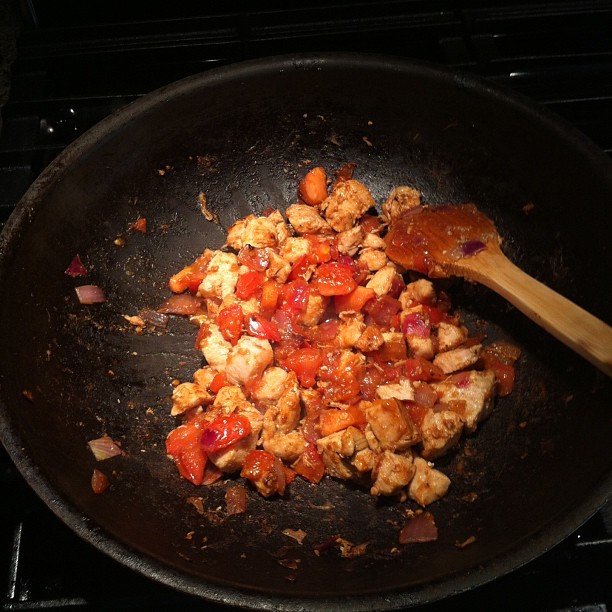 The meal was Grrrreat!
I had some left over for today's lunch.
If you want more details on the cookbook I used, go here:
>>> Metabolic Cooking 2.0 and over 250 recipes + discounts <– click here <<<
That is it,
Rick Kaselj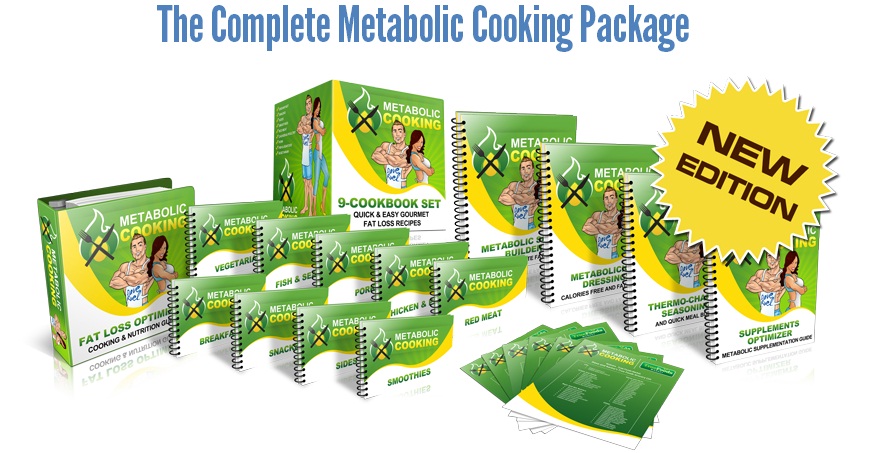 P.S. – What did my wife think? She loved it and I scored some points. It was so good that I get to cook dinner again tonight but I know Dave and Karine will have a great recipe that I can cook up.
.