Hello there!
This is Coach Chris team of CriticalBench and I'm here with Ashley Drummonds, she is an exercise animal.
MUST Do Ab Exercise that is Easy on the Back
What Ashley is going to do for us today is she's going to show us how to do a Low Plank with Rotation.
A lot of us know that planking exercises are tremendous at strengthening our mid section and a lot of what we do is so much flexion when we are trying to target our abs and we fail to realize sometimes the best way to work our mid section is with a lot of standing and a lot of planking movements and then after that is your foundational movements.
Ashley is going to show us the Low Plank and she is holding really strictly but then she going to go open up and do some rotation, a tremendous way to target your abdominal area.
Ashley starts in the low plank position and then rotates her whole body, ending with a reaching towards the sky.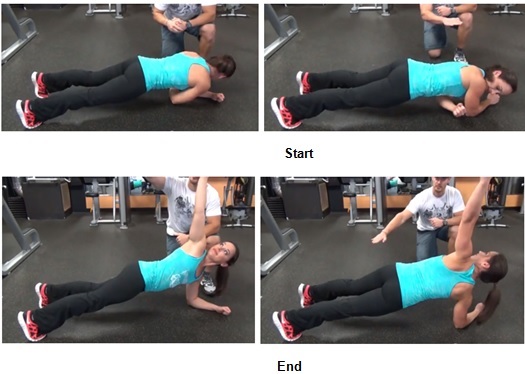 Low Plank with Rotation
This definitely is a bit of a notch up from what she was just doing, holding just a static Plank.
Now, she is going to go ahead and open up to the other side. The key thing here is to remember, you're trying to maintain that really nice long plank position through the movement, the eyes are tracking the hand
You want to be a pillar of strength the whole time through the movement with that really nice rotation, you're reaching under the body, opening up to the sky, eyes to the finger tips. Ashley, very well done. Try doing that 5-10 times per side and you will feel your abs.
Give this a go and let me know how it goes.
Thanks for watching and reading.
Before I go if you are looking for other great ab exercises that are safe for your back, check out Crunchless Abs, here.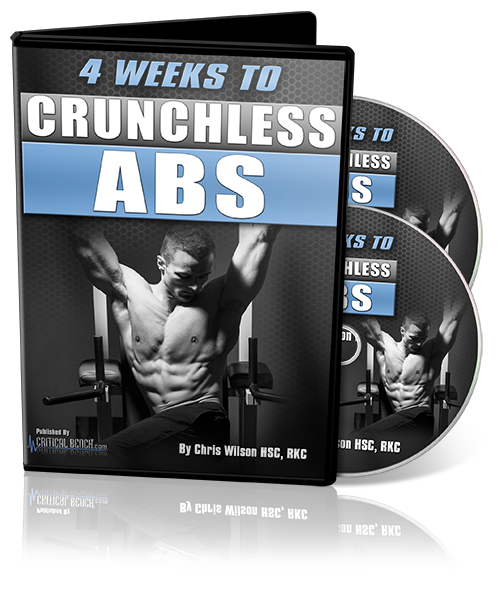 See you again real soon.
Coach Chris
.