Today I have a shoulder assessment for you.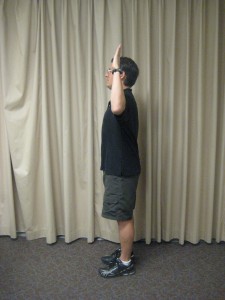 It is a quick 6-step shoulder assessment that you can do on your own.
It takes about 1 minute to do and it will show you what is wrong with your shoulder and tell you what you need to do to fix your shoulder pain.
Importance of a Shoulder Assessment
Everyone that you have gone to see about your shoulder pain, probably has done an assessment.  Let me highlight some of the reasons that you should do an assessment for yourself.
It give you and idea of what you can and can not do
It shows you which movements are painful and which are not
It gives you important information on what pain techniques and exercises that you need to do and which you do not need to do
It gives you and idea of where you shoulder pain is right now
You can use it as a measure of progress for your shoulder pain
Lets get to the shoulder assessment.
Here we go!
6-Step Shoulder Assessment
I hope this helped you out.
I go into more depth on what pain techniques and exercises that you need to do for shoulder pain.  You can find them in my Shoulder Pain Solved program.  You can get more details on the program by clicking here.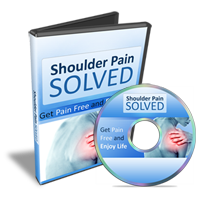 If you have any questions for me, just leave it below in the comment area.
Rick Kaselj, MS